Google Play Now Shows If an App Has Android Wear Support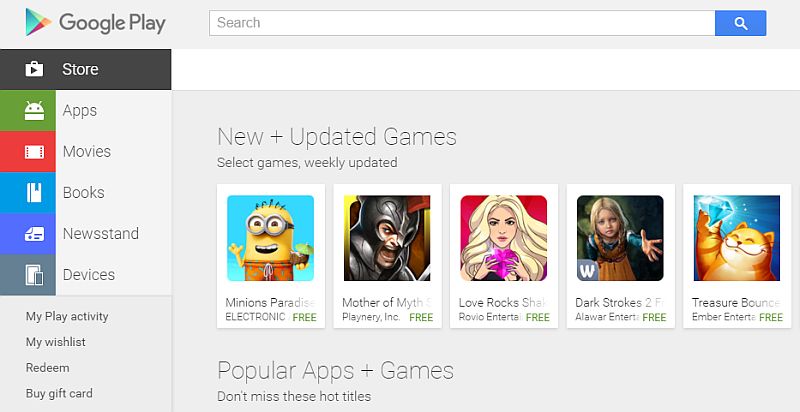 Google Play has started receiving a major update that brings a design overhaul among other changes. Another addition set to arrive on Google Play is quick glance information about if an app supports Android Wear.
Currently Skype for Android listing on the Google Play shows an additional detail under "Read More" section that reads 'Android Wear' and has 'Enhanced for Android Wear' listed below (see below screenshot). The added detail will simply confirm whether the app will support Android Wear devices or not. Unfortunately, only selected apps on Google Play are currently showing the new detail.
The Google Play revamp expected in coming days was recently teased by Kirill Grouchnikov, a user interface engineer on the Android project at Google, who had shared an image of the Google Play redesign over the years in a Google+ post. The revamp in coming days is likely to create Apps & Games and Entertainment tabs, amongst other changes.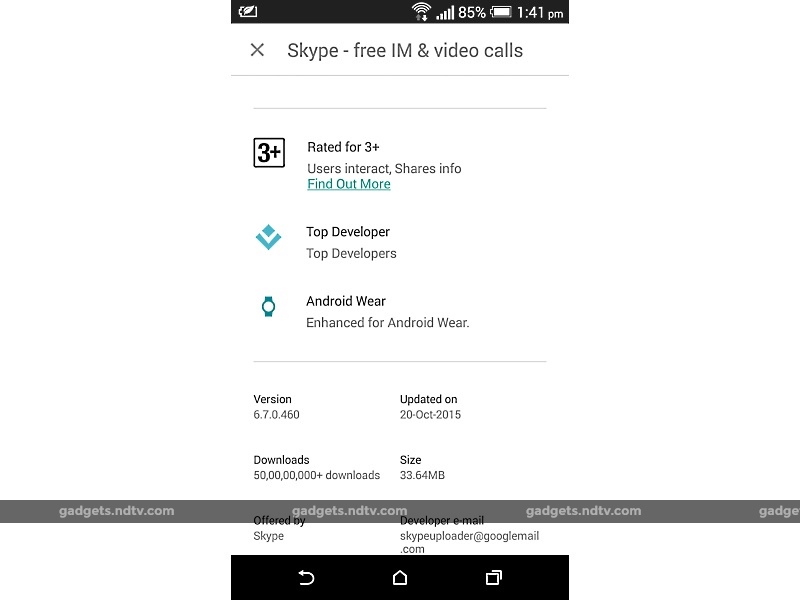 Now, Android Central reports that the new Google Play redesign has started landing on devices; though the update is still not available worldwide. We can expect the new Google Play update to start rolling in the coming weeks, if not days.
"The new pill-shaped buttons are a theme throughout the new app, used in place of the scrolling tabs in use before," notes the report.
The new interface will replace the current setup that shows Google Play homepage with combined contents from all the sections including Apps, Games, Movies and TV, Music, Newsstand, and Books.
There are still not many details about the new design; though by looking at the images shared, it was clear that the 'Entertainment' tab would have content from movies and TV, music, books, and the newsstand. The 'Apps & Games' tab will feature apps and games, along with sub-tabs for top charts, games, and categories among others. The new Google Play interface definitely looked simpler compared to the current setup with six tabs for Apps, Games, Movies & TV, Music, Books, and Newsstand appearing on top on mobile device.