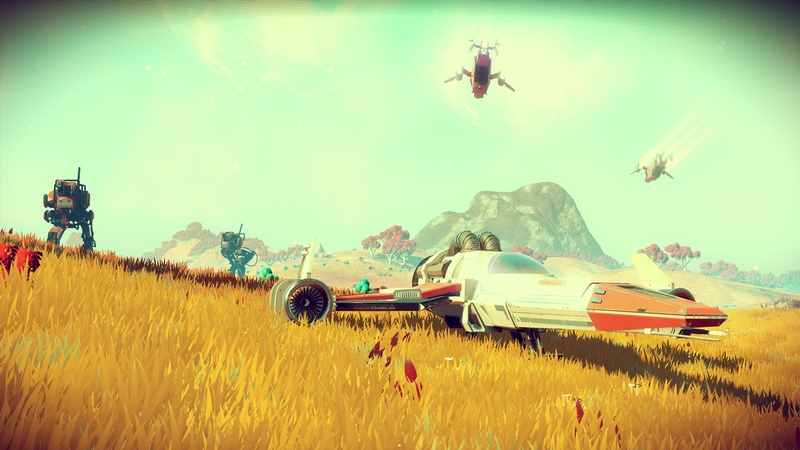 Users have claimed that Sony has blocked them from customer support chat
This comes after they have obtained refunds for No Man's Sky
Creating alternate accounts is a way to bypass this
A little less than two months ago we reported that Sony, along with Amazon and Steam were offering refunds for sci-fi survival game, No Man's Sky. No surprise considering that many found the final release to be misrepresentative of what was promised.
Now it appears that the company is blocking users from accessing customer support if they have claimed a refund on No Man's Sky.
According to a post on popular gaming forum NeoGAF a refund was claimed for No Man's Sky prior to being blocked. PSN support chat is now inaccessible after requesting a pre-order cancellation for other titles. On getting in touch with Sony's customer support on the phone, it was stated that a refund cannot be granted as one was claimed for No Man's Sky. Other users chimed in, stating a similar experience.
"Apparently it now seems that myself and others can't access PSN Support chat for absolutely anything because Sony seems to have blocked off our IDs from support chat. Trying with a made up ID takes us to chat. All of us seem to have the same situation of having previously requested a refund or a cancellation," said NeoGAF member Admiral Woofington.
"They blocked my PSN ID on their web chat service after I got a refund for No Man's Sky. Sony's customer service is the pits," claimed another user.
While Sony has yet to comment, this throws light on the fact that buying games digitally on a platform that does not have a strong refund policy or transparent customer support policies is not advised. Sony might be leading in terms of hardware sales but its issues like this that resort in gamers considering other options. Perhaps the company would do well to take a leaf out of Steam?
Nonetheless, we've got in touch with Sony and will update this story if it responds.
You can check out our full review of No Man's S